September 16, 2022
African Data Scientists – An Untapped Talent Pool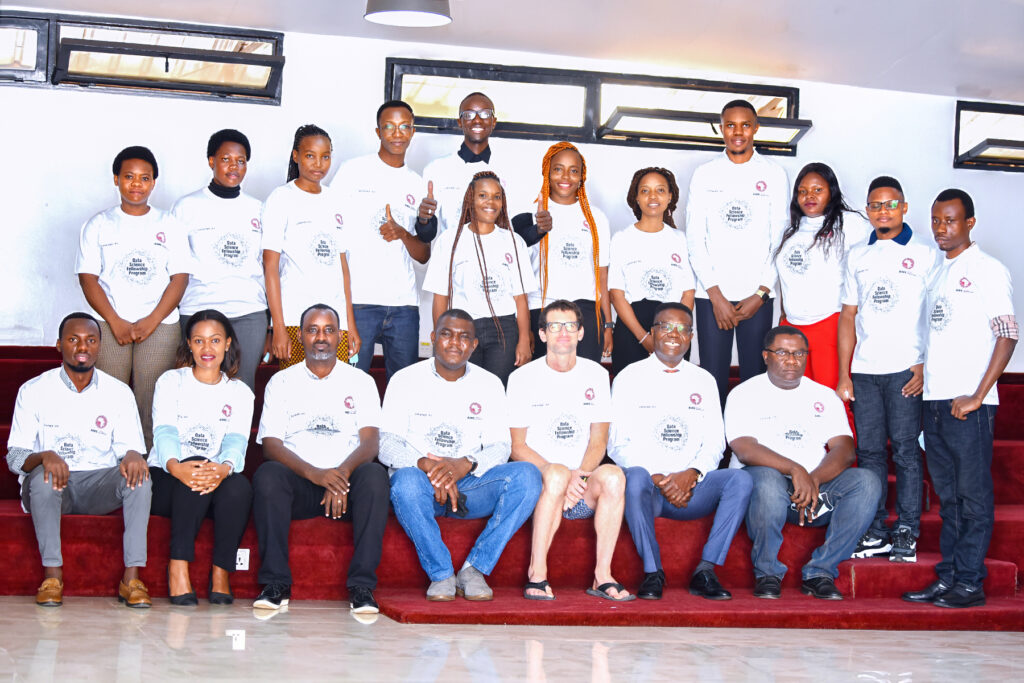 Ishango's overarching belief is that there is a huge amount of untapped talent in Africa and our goal is to show the world why this untapped talent pool of brilliant African data scientists presents a great opportunity to create social impact on the African continent.
To do this, Ishango runs a fellowship program that is focused on building the professional and technical skills of talented African data scientists, giving them the opportunity to gain real-world experience working on projects for international companies.
Ultimately, Ishango's aim is to bring high-skill data science jobs to Africa while equipping these talented data scientists with the skills, infrastructure and support to compete and operate on a global stage.
Bridging the Gap Between African Talent and Global Businesses
The need to build data science skills and capacity right here in Africa has come at a great time for our digital economy. We have come to realise that it is important to have people on the inside who have an African data perspective and who can not only use what resources are available from the West, but also optimise what we already have within the African context.
It has become increasingly important to have local insights that will be very valuable in solving real African problems in real time. Having solutions created with us, for us and by us can go a long way to leverage on the African perspective to contribute immensely towards the development of the continent.
The Economic Impact
Having a talent pool of data scientists in Africa also means that there is a lot of value that could be added to the global economy from employees in Africa. Africa has been noted to be on a growth spurt with Africa's workforce predicted to be larger than China by 2034. If this prediction is true, it means that there is a huge potential for the growth of the digital economy in Africa.
While there are millions of talented professionals here in Africa and with the cost of living being much cheaper, it presents an opportunity for global companies to take advantage of this and do more business with Africa while giving Africans an opportunity to contribute significantly towards sustainable development within their home countries.
The Social Impact
Ishango's fellows are presented with a unique opportunity to make an impact due to the global opportunity provided by the fellowship. It is quite apparent now that Africa is full of high skilled talent and there is no lack of capacity. At Ishango, we identified that, this talent can only do so much in its raw state; rather, it needs to be further nurtured and then exposed to global opportunities.
The data science fellowship is therefore an integral part of preparing our fellows for this new experience and getting them ready to excel on the international level. This is at the core of Ishango's work and we are very proud of the progress and impact that our fellows are already having with the guidance and support provided within the Data Science Fellowship.